Planning a wedding can be stressful and the honeymoon is a welcome break from all the drama. Honeymoons are also a great way to create new memories, while you trust each other and explore each other's unfamiliar territories. Your honeymoon destination is just as important as the wedding and a lot of thought should go into it. 
Below are our top ten honeymoon destinations in Zambia.
Sindabezi Island Lodge
Sindabezi is a unique Zambian Island and rated by Fodors as one of the top 10 lodges for ecotourism in Africa. Sindabezi is privately owned and the only luxury bush camp in the Victoria Falls region. The rates range from $195 per person sharing to $635 per person sharing, inclusive of accommodation, all meals, select drinks and river activities. However it is important to note that rates quoted on their website serve as a guideline only and can be subject to change without notice.
Tongabezi Lodge
Tongabezi Lodge is a romantic hideaway on the banks of the Zambezi River just upstream from Victoria Falls. Recognized for its unusually thorough responsible travel practices and adored for giving guests what they really want, their rates range from $400 to $1070.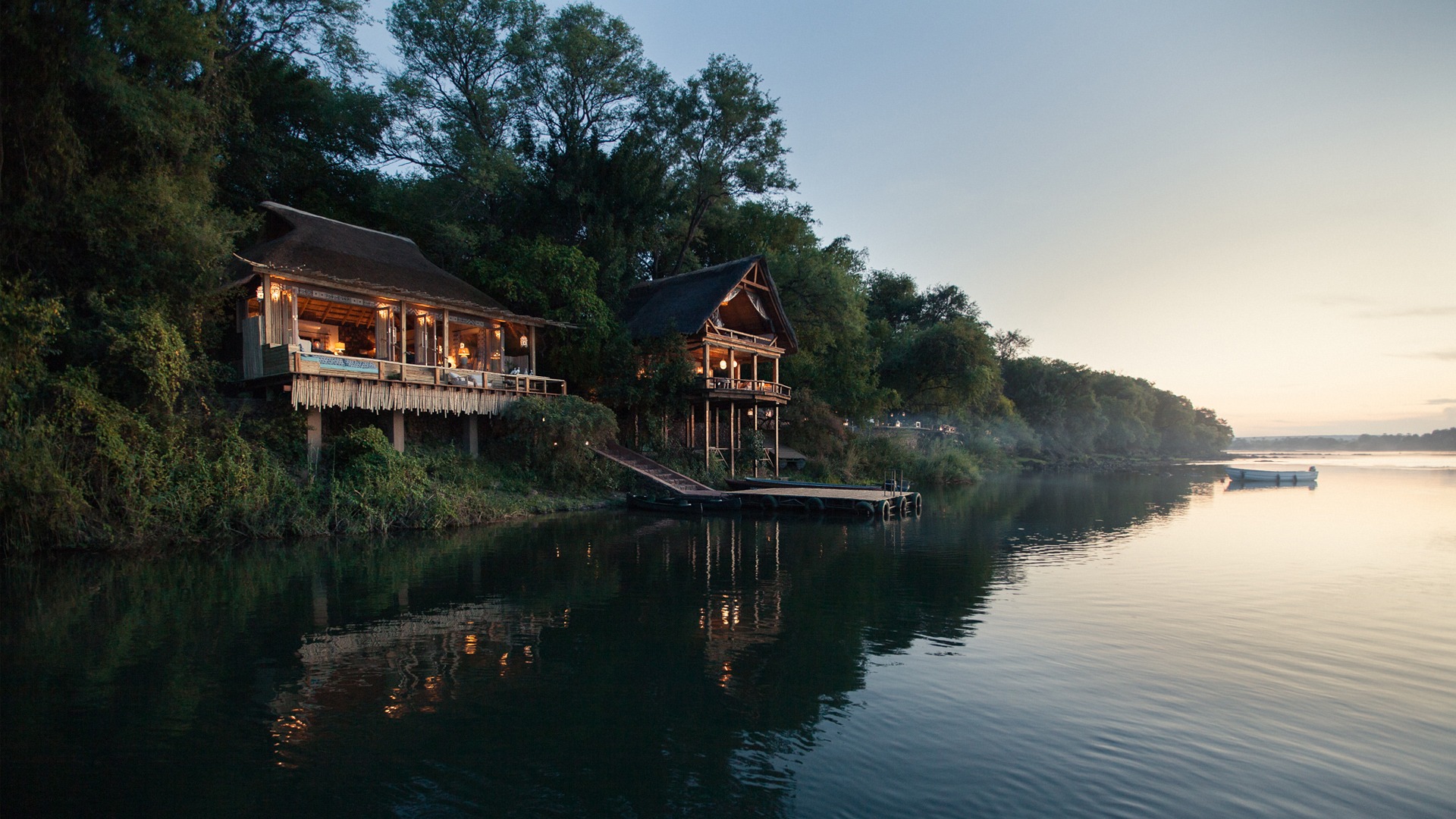 Mfuwe Lodge
Mfuwe is located just inside South Luangwa National Park, less than an hour drive from Mfuwe International Airport. As soon as you arrive you'll understand why it has been voted as the best Lodge in Zambia. Mfuwe lodge is a perfect place to enjoy game viewing and the rates range from $200 to $250 inclusive of pick up from the Airport.
Avani Victoria Falls Resort
Whether it's for family fun or a business trip, Avani Victoria Falls Resort offers contemporary comforts and uncontested convenience for only K2450 per night inclusive of breakfast. It is located in Livingstone.
Lower Zambezi Lodge
If you are looking for self-catering accommodation offering premium furnishings & amenities, at affordable rates, you are in for a treat. The Lower Zambezi Lodge is situated within the beautiful Chiawa GMA on the banks of the Zambezi River, nestled at the foot of the Zambezi Escarpment. The rates range from $50 to $ 130 inclusive of boat cruise.
Chiawa Camp
1989, Chiawa Camp opened up as the first photo safari operation in the Lower Zambezi National Park. The camp's first-class reputation has gone on to make travel headlines around the world as a great safari lodge for both families and African honeymoons. Prices for accommodation and other activities start from $331 per person per night sharing, activities include, bush walks, cruises, fishing, Jeki Airstrip etc.
South Luangwa National Park-Nsefu Camp
Nkwali is certainly one of the better known camps in the Luangwa and with exceptional guiding standards you cannot be let down. The setting is stunning – the views are absolutely beautiful rates start from $195 person plus $5 for Luangwa conservation.
Royal Zambezi Lodge
The lodge offers the perfect combination of contemporary, simplistic style and extreme comfort while providing a pure wilderness experience. Accommodation rates range from $110 to $164 per person per night inclusive of all the meals, but if you want to enjoy other activities you spend an extra amount of K40 per activity such as boat cruise, canoeing etc.
Siavonga: Kariba Inns
Lake Kariba Inns is a hotel in Siavonga that features an outdoor swimming pool and free WiFi. If you want a simple fun honey moon getaway Kariba Inns is the place for you. Rates start from as low as K1800 inclusive of full English breakfast.
Samfya-Chita Lodge and Resort
Chita lodge is a beautiful place, with a nice scenery and boasts of cool breeze on the terraces. Perfect place to visit especially if you want to have some good time at the beach, accommodation ranges from K650 to K2500 inclusive of Breakfast.